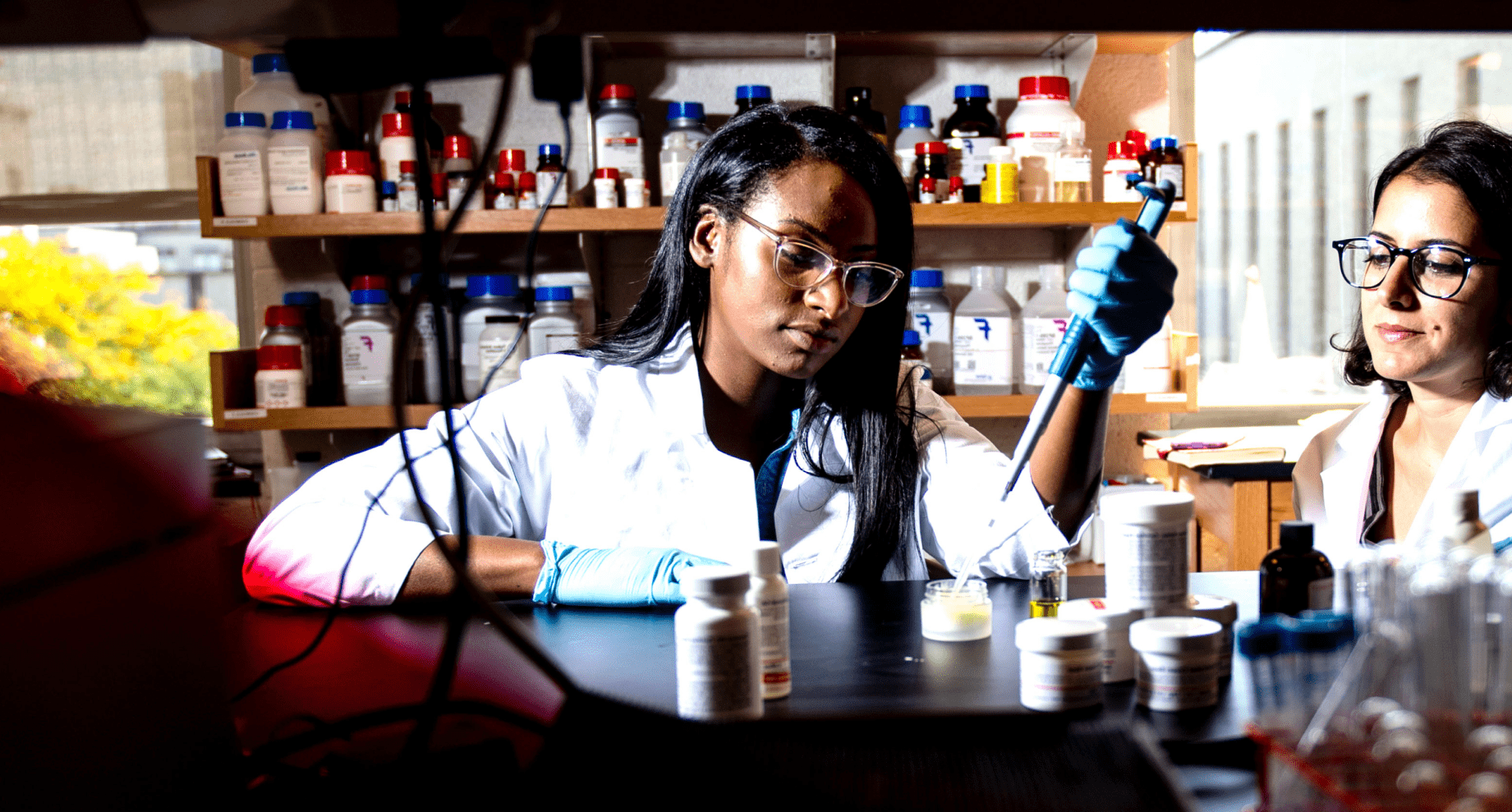 NORTHEASTERN UNIVERSITY CHARLOTTE
Powering the future of health sciences
We're building the next generation of health sciences professionals, innovators, and patient-centered practitioners.
EDUCATION | RESEARCH | EXPERIENCE | PARTNERSHIP
A unique approach to learning and innovation
Northeastern University in Charlotte—home to Northeastern's Center for Health Sciences—is the only R1 research university in Charlotte, with a renowned, experience-powered approach to learning and an extensive network of partners.
As a leader in health sciences, life sciences, and healthcare innovation and longtime members of the Charlotte community, we leverage our connections across the region—and across Northeastern's 13 campuses worldwide—to design health sciences and healthcare degree programs relevant to Charlotte's growing health sector. We also partner across industry, government, and community organizations to accelerate health sciences research and innovation.
---
BY THE NUMBERS
Northeastern's global network
employers worldwide partnering with Northeastern on co-op, talent development, and research
Northeastern's part- and full-time faculty in Charlotte, most with extensive professional experience in health sciences
TESTIMONIALS
CAMPUS + ONLINE
Upcoming Events
There is currently nothing to show for this section.
---